We are now offering specialised startup design & online packages for new businesses. These are specifically for new startups with inventions, ideas or products. It can often be daunting knowing where to start for new ventures, especially in the online world, so this is where we step in to help provide everything you will need in the one place
---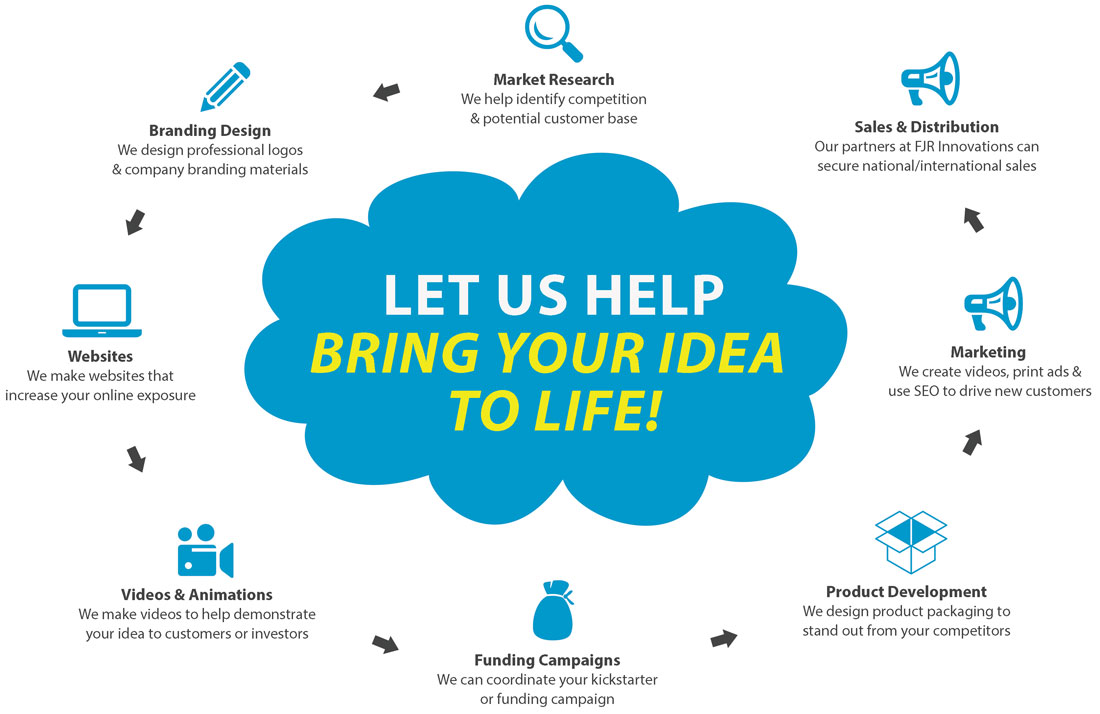 No matter what stage you are at, we can help kickstart your idea/business in the right direction!

DEVELOPMENT STAGE
Here we can help create a professional look & brand for your new business, as well as provide media to start creating awareness for your new idea/product/startup. We will also assist with the necessary research to needed to gauge the best approach to take both online and offline in launching your business.
Company branding
Logo design
Printed materials
Company website
Product packaging
Introduction videos
Social media setup
Competition research
Newsletter/database setup

FUNDRAISING STAGE
We can help you secure funding through crowd-funding sites such as KickStarter, grants, or from potential investors. Our role in this is to lead your campaign and provide all the necessary digital and printed media to best demonstrate your venture and facilitate successful funding.
Demonstration videos
Funding website
Product illustrations
Market research
Sales copywriting
Grant application media
Social media campaign
Digital presentations
Connecting everything together

MARKETING & ADVERTISING
After we have helped get your product/idea ready for market, now is where the most important process is - getting sales! As SEO, online marketing and advertising specialists, we can drive traffic to your website, help get new customers via printed/digital advertising and even connect you with our partner network to facilitate national/international distribution opportunities.
Add shopping cart to website
Search Engine Optimisation (SEO)
Google Adwords campaigns
App/Social Media Advertising
Video for TV & online ads
Voiceovers for radio
Discount printing for promo items
Design for printed ads
Partner network presentations
ONE PLACE FOR EVERYTHING NEEDED TO LAUNCH YOUR NEW BUSINESS!
We have previously successfully helped launch many products all the way from a simple idea through to sales in national and international marketplaces. The advantages of letting us help you with this is that you don't have to run around to many different companies as we do it all here and with our partner networks. This saves you time, money and ultimately makes the process easier. We also get to know you and your product helping create synergy with everything we provide for you. This means we can coordinate all-inclusive campaigns to help get funding, increase sales or whatever specific services that you require.